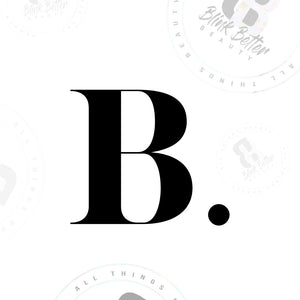 Everything is Better here-
"The brand where we create better beauty and allow you to feel at your absolute best. Lashes are a luxury however most women get them for reasons beyond what the eye can see". -Your Local Lash Therapist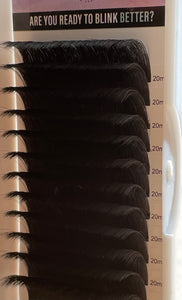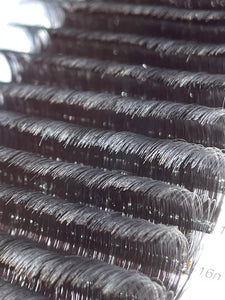 QUALITY OVER QUANTITY
Are you business minded? ⁣⁣
⁣⁣By taking our lash class, You can choose to either BUILD YOUR OWN BUSINESS
B.Y.O.B  or
BE YOUR OWN BOSS
This class is packed with everything you need to start a lucrative business in the lash industry today. Perhaps you need a side hustle, hobby, or extra income profiting between $100-$15,000 monthly. Our training workshops are packed with many great features, above all which includes our reimbursement kit. This kit allow you to profit 2 times your tuition cost back. Our purpose for offering this trade is to empower individuals around the world to invest in themselves. We provide employment opportunities for the women who have been counted out, dropped out, overlooked, or trying to figure themselves out. Join us today and go from "Overlooked to Overbooked".
LET'S Build 2023!!
Behind the Brand
Blink Better Beauty is your go to market for Individual Eyelash Extensions and All things Beauty. Our company is based in Atlanta, Ga. and Louisiana. However, Our services and products are eclectic and therapeutic for everyone. We are dedicated to servicing your organic needs and natural growth in its entirety.
This womens empowerment themed brand focuses on self-care and self-esteem. No one truly cares about your holistic esthetics as much as BBB and it's proven. Empowering others to feel Bold and Better beyond beauty is what we stand for. After societies agenda of making us feel insecure about the things that make us who we truly are; Why not look better and feel better too.  Selfcare is much of a luxury to mental health as well all retail therapies and weve built a brand to normalize affordable luxury self-care. Allow us to better your beauty for you.
Our store
Buford Highway NE, Atlanta, GA 30324
Mon - Fri: 9am - 5pm
Saturday: 9am - 3pm
Priority/House Call Services | $100 Accom Fee. within 30 mi. radius
Sunday: OFF